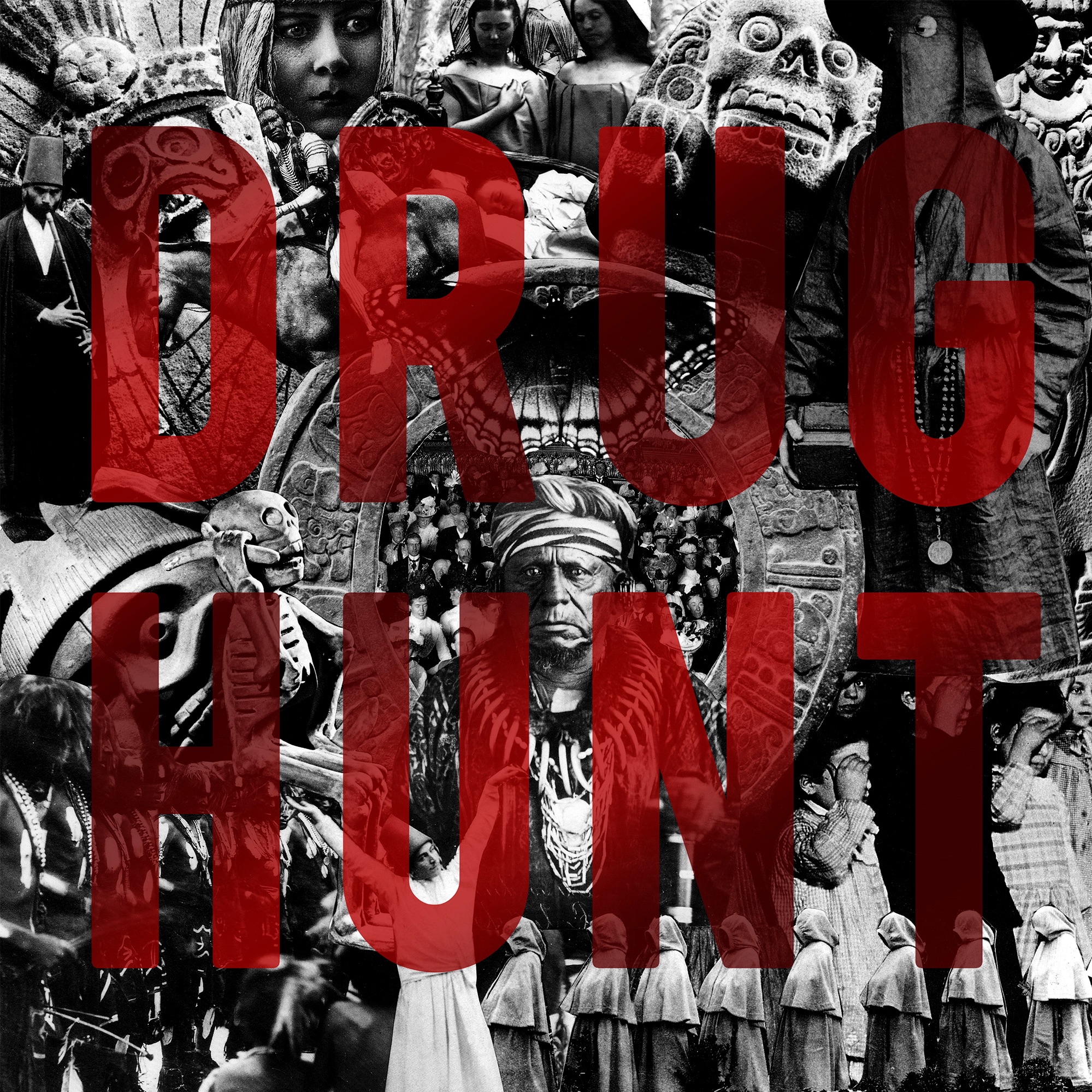 San Diego act Drug Hunt will release the track "The Blood" on 9/25, a sweltering rocker aided by climatic vocals and rousing organs, culminating in something memorable melodically and aesthetically.
The track comes via the band's forthcoming self-titled EP.
"The Blood" is a song that examines humanity's beliefs in Creation and divine intervention. It's a song that journeys to the source of religious and spiritual ideologies in an attempt to decipher them. Since their youth, the principals of Drug Hunt make such journeys: they've traveled from the Native American reservations of the Four Corners region in the U.S., to the Mayan tribal lands in Rory Morison's hometown of Chiapas, Mexico. They've researched ancient religions, participated in sacred ceremonies, and practiced eastern methods of enlightenment through yoga and meditation. "The Blood" is rooted in a reflection of this immersion
Whether through spiritual or religious practices, humans have always ventured to inner and outer realms to commune with gods. "They are in many ways our stage directors, we ask (gods) for guidance and pray for their assistance during our trials and tribulations," describes Rory Morison. "Gods can be animistic, menacing, ephemeral, tricksters, and all-loving beings, but in almost all cases we are their actors, and for millennia they have defined our roles and the meaning of our existence." "The Blood" is challenging the heavenly realm as much as it is questioning how we situate ourselves within the universe, as illustrated by the lyrical passage: "They watch from hilltops / overseeing the shadows that they cast / traversing symbols / oh how they love to watch us dance." We are the shadows these gods cast; they are the remnants of our imagination passed down through generations. This song recognizes that we created our creators and have assembled them in our image to give meaning to our lives and the thereafter.
Drug Hunt, a bizarre quintet of natural seditionists, bastardizes Psychedelia with the orphaned idealism of American Post-Punk and early British Hard Rock. While recording Drug Hunt (out July 5th 2019 via Blind Owl), Drug Hunt captured an array of musical hallucinations in a genre bending fashion that produced a sound entirely their own. As a result Drug Hunt is a searing four song EP that burns like napalm in the echoes of a sixties resurgence. Imagine a Doors album produced by Steve Albini, written by Nick Cave, and fronted by The Stooges at a biker bar.
With two new releases slated for 2019 (Drug Hunt EP July 5th, and a follow-up full length), Drug Hunt is quickly earning a fierce reputation for their prolific output and incendiary live performances, being named one of NBC's "Top 9 Bands to See Live in San Diego."
In Southern California, a new wave of Rock & Roll artists is changing the very definition of the California sound. At the helm of the pack is Drug Hunt, howling ravenously under the delirium of a full moon.
facebook.com/drughuntband
instagram.com/drughuntband