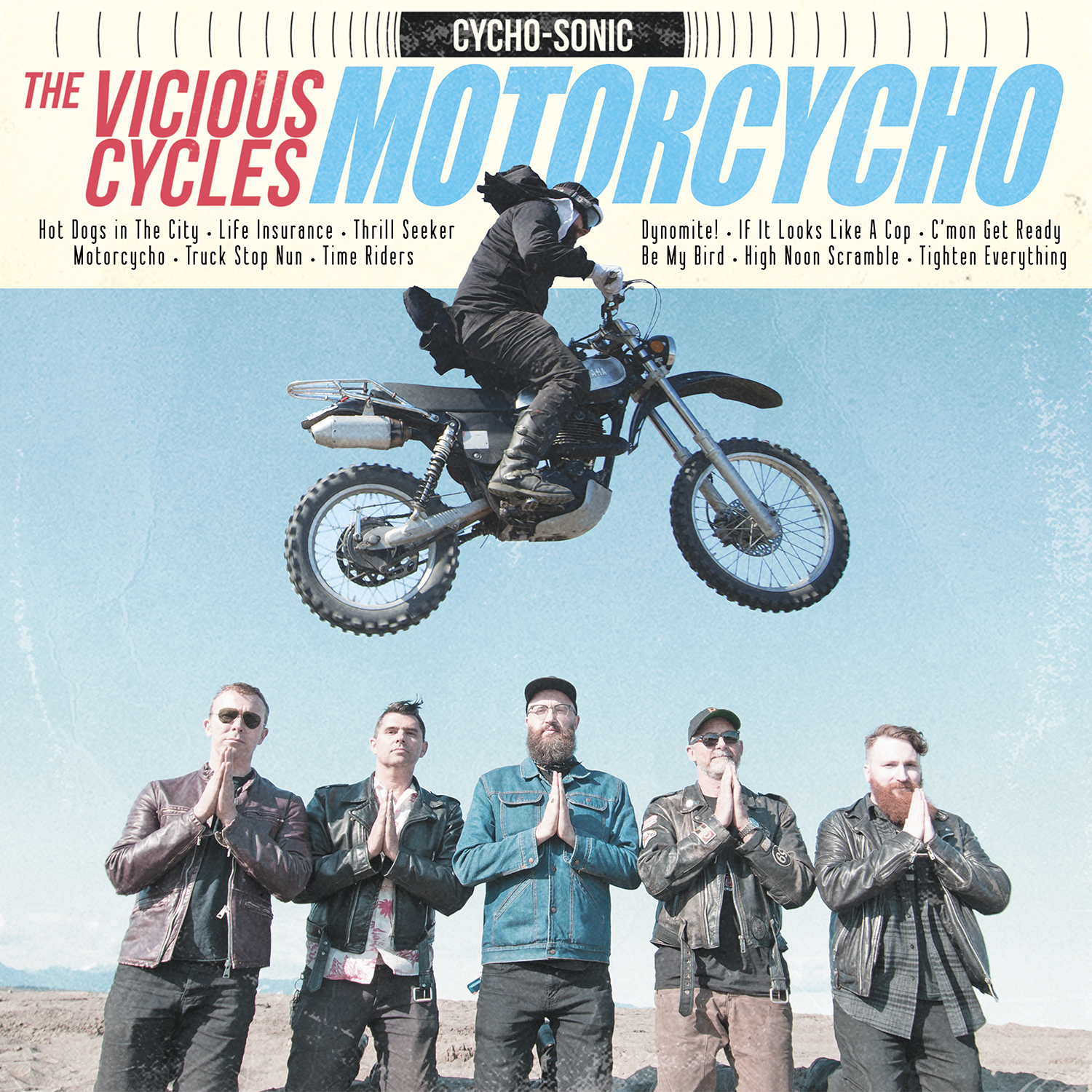 Longtime Vancouver garage punk rock favourites, The Vicious Cycles, are hitting the road for a string of U.S. West Coast tour dates in October and will kick things off in true Vicious Cycles style - at the Ship and Anchor in Calgary, AB! And premiering today at
Exclaim.ca
is the video for
'High Noon Scramble'
, the 2nd single from The Vicious Cycles' latest album
Motorcycho
. Watch video
here
and see below for complete tour schedule.
Since the summer of 2007, The Vicious Cycles have been rumbling through venues across Western Canada, the USA and beyond. This surly mob of rockers have built a rep for their motorbike-obsessed rock 'n roll and a wild fear-inducing live show. The Vicious Cycles already have three 7-inches and two full-length records under their belts, and they recently released their 3rd full-length album
Motorcycho
through Pirate Press Records in June 2019.
Produced by
Jesse Gander
(White Lung, Japandroids),
Motorcycho
stays true to The Vicious Cycles' classic 70's punk/garage rock sound and is chock full of the raw gritty anthems that the band is known for. The video for the album's 1st single
'Hot Dogs In The City'
(released in May 2019) features the guys riding their bikes in search of hot dogs (of course), and includes cameos from Nardwuar the Human Serviette and Isaac Rother (Isaac Rother & the Phantoms).
With the video for their 2nd single
,
The Vicious Cycles wanted to pay homage to the annual 'High Noon Scramble' event, organized by local dirt bike fiends Filth Mode Motorcycle Friends. The
'High Noon Scramble'
video was filmed at this year's event and features a rowdy group of misfit dirt bikers, their friends, and community.
"This crew has been getting high on a 2-stroke engine exhaust and adrenaline for over 10 years now, meeting at a *cough* undisclosed location to race dirt bikes and have a laugh," says bassist/vocalist Beardo. "Wild costumes, questionably 'engineered' ramps to jump off of, and motorcycles racing in every direction make the High Noon Scramble a giant party on two wheels."
Keyboardist Norman McFuzzybutt adds, "There's good times, bad people, chaos, fire, beer, and maybe the cops… actually that sounds like a Vicious Cycles show! All of this action inspired us to dedicate a song and video to the 'High Noon Scramble.'"
Look for The Vicious Cycles on tour starting on October 3rd.
Motorcycho
is available now on Spotify, Apple Music/iTunes, and other digital retailers and streaming services. For more information and the most up-to-date tour listings, please visit their
Facebook
page.
open.spotify.com/artist/66bD5D1eX7jAsLWi8kII0j
instagram.com/viciouscyclesmc